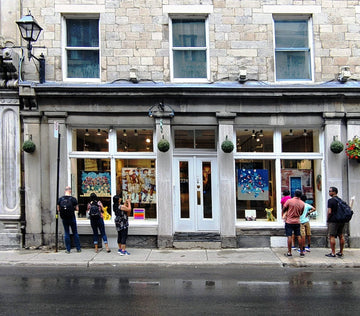 Galerie Bloom
Located in the charming neighborhood of Old Montreal, on the renowned Saint-Paul Street, Galerie Bloom showcases a curated selection of contemporary Canadian artists known for their artistic approach, exceptional artistry, and national recognition. Immerse yourself in our collection of unique artistic treasures that reflect the artists' originality and creativity. Explore Galerie Bloom, your ultimate destination for Canadian contemporary art.
Find out more about the gallery
Discover our latest creations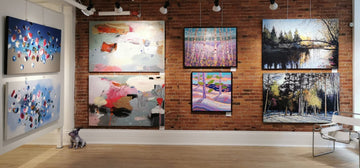 Find out more about our services
Whether you're a seasoned art collector or a curious newcomer, whether you appreciate abstract or figurative art, landscapes or portraits, hyperrealism or Pop art, at Galerie Bloom, you will find an extensive selection of original artworks spanning a variety of styles and captivating subjects. Our team of experts is here to assist you in your search and provide guidance, so you can discover the artwork that truly resonates with you.
To help you visualize the pieces you love in the setting of your home or business, we offer a personalized photomontage service. This allows you to get a better idea of how the artwork blends with your environment.
At Galerie Bloom, we strive to create a unique and tailored experience for our clients. Our goal is to help you find the artwork that evokes emotions and enhances your living or working space. Visit us and immerse yourself in an artistic world full of discoveries and inspirations.
More about the gallery
Follow us on Instagram
Tag
@galeriebloom
to share a photo of your new acquisition once installed in your decor.
See our latest publications:
our Instagram.