Dana spent much of her childhood in Hamilton, Ontario before enrolling in the visual art program at Central Technical School in Toronto. She has also lived in Japan and in Victoria, British Columbia. Her work has been exhibited in solo shows and group exhibitions at several galleries. Her works are available at galleries in Canada and England. Collected internationally across Canada, England, Germany, Sweden and beyond, her work appeals to interior designers as well who help their clients create beautiful homes. Her paintings have also been featured in Style at Home Magazine, House & Garden magazine (UK), and Escarpment Magazine. She lives in Owen Sound with her family and travels regularly for her work.
Sort by
Featured

Best selling

Alphabetically, A-Z

Alphabetically, Z-A

Price, low to high

Price, high to low

Date, old to new

Date, new to old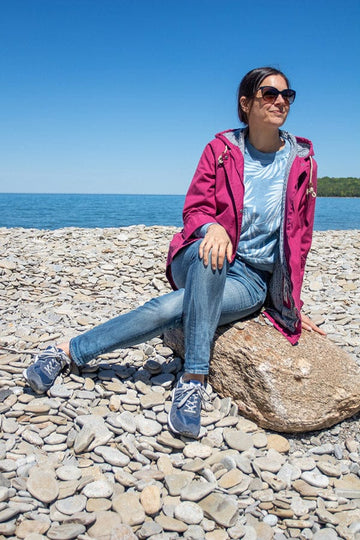 Dana Cowie
"Using an impasto, painterly technique in oil I create cubist farm landscapes. I live in the country and am surrounded by beautiful barns and rolling hills. My work is a culmination of years of painting in search of a patchwork quilt effect using thick, expressionist marks. Barns and farmland speaks to me as I live in a rural setting and have good friendships with local farmers.

Using classical oils and painting on my grandmothers 1940's easel, I work instantaneously across my canvas, creating layers of colour that overlap as the image emerges through a grid technique that I've developed over years of my practice. The image emerges as both abstract and representational."